Location
The firm is located on the main floor of one of the buildings built – as a synthesis of the rationalist principles of form follows function – by Clemente Busiri Vici in the heart of the Parioli area of Rome. The interiors have taken shape and colours thanks to the precious involvement of Alessio Lipari, a brilliant architect coming from a highly regarded family of jurists, who was able with his experience to steer a group of lawyers in a choice of context that best reflects their way of living the profession.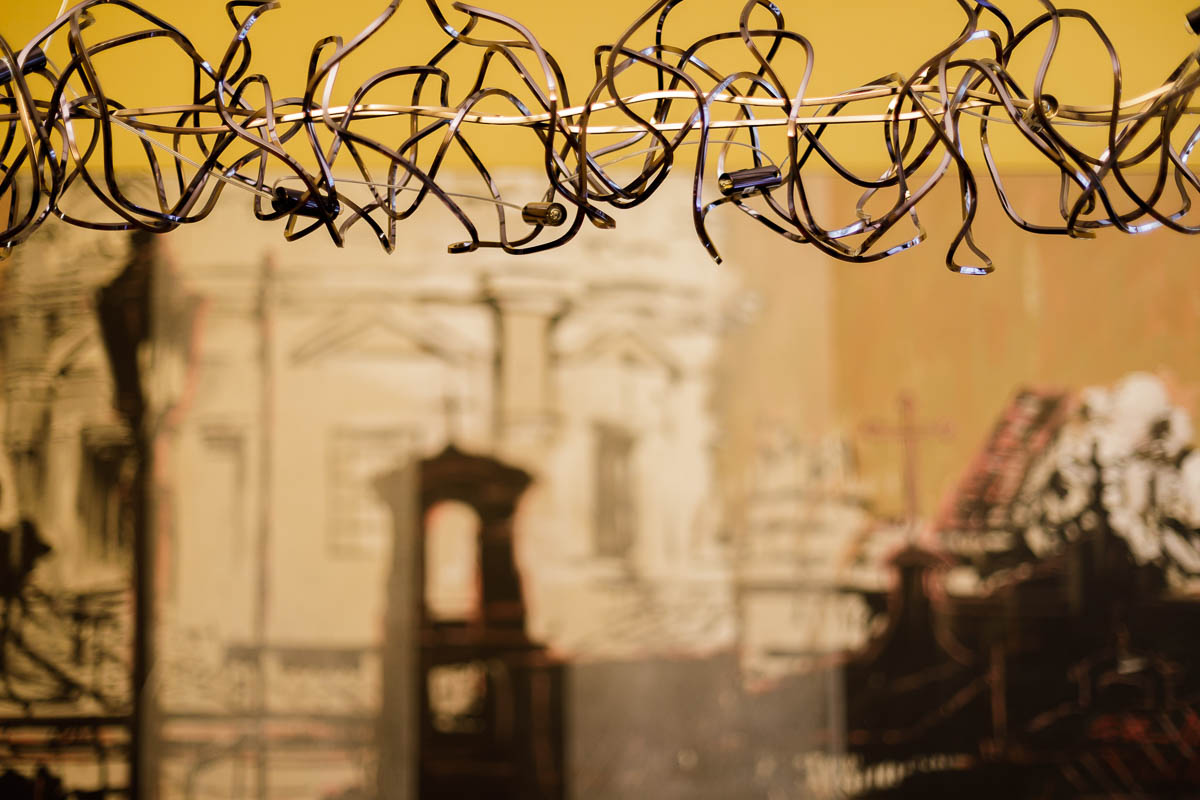 Officina Alviti and the artistic talents of Cristiano and Patrizio gave the firm a refined synergy that, running on the thin line that separates interior decoration from artistic creation, creates a valuable connection that combines both worlds. Officina Alviti understands art as skill, passion, knowledge and know-how, insight, sensitivity and innate leaning, with the hope and belief that the works will transcend the lives of the artists and the recipients. A tenacious faith in the power of creativity and in the relentless nature of passion is thus the basis of the careful dedication to the sense of material and colour, to interpretation, to manual skill and vision.
The firm is also decorated by the works of some master sculptors. Alessio Deli, who uses to recovered and recycled materials: oxidized iron, metal sheets and plastics are manipulated, processed, shaped and assembled, acquiring new life in the hands of the artist. The relationship between contemporary and classic comes from the encounter between a long-standing activity of recovery of abandoned and recycled materials and the more recent rediscovery of memory and historical identities linked to the Italian plastic tradition. Daniele Dell'Angelo Custode, a fine connoisseur of metalworking and its high expressive potential, whose works decline towards informal art and open up to contamination with the avant-garde. Pure, absolute shapes emerge, full of suggestion, modelled by combining the strength of the material with the softness of drapery.